Kitchen Remodeling
Your Kitchen is the center of your home and where most families spend the majority of their time. At Marc Cantin Cabinetry, I understand how vital it is to have an updated, fully functioning area to work and live in.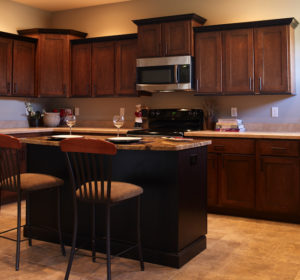 I fully believe that remodeling your Kitchen is one of the best investments you can make in your home. Not only will it increase your home's property value, but it will also provide you with a less stressful and easy to use space to live in! I can design you something within your existing kitchen layout, or I can completely re-design your kitchen from top to bottom! Please see my Kitchen Designs page for more information on a completely Re-Designed space!
Your Kitchen Remodeling project doesn't have to be something that takes over your life, as it can seem that many home improvement projects do. In fact, I walk you step by step through the process. Not only do I personally make sure things run smoothly and efficiently, but all of the people I work with are extremely talented and highly skilled.
Contact me today and let me know what your ideas are for remodeling your kitchen. From there I'll design for you a proposal to look over. Once you're completely satisfied with the design, we can move onto building & creating your dream space! After all of the work is done, the space is yours to enjoy for many years to come!